We have written about a lot of outfits both on and off screen this year and the 2015 Best Of series turns its attention toward our Look of the Week column, which has featured a whole host of red carpet appearances, magazine covers/editorial styling and many other sartorially infused events. And this is the second part of our "Out of the Box" rundown showcasing our favorites from a very stylish year (head here for Part 1).
Best 'For Your Consideration' Ad 
Somehow Gina Rodriguez did not get nominated for an Emmy this year, which based on her performance and this incredible 'For Your Consideration' ad blows my mind. Ladysuit excellence.
Best Twirl 
Another fantastic year for Lupita Nyong'o on the red carpet and in fashion magazines with this Gucci dress twirl at Cannes giving plenty of 2014 Oscar flashbacks. Plus it proves that if you wear pleats there will always be the urge to whirl. Now for someone to cast her in a lead role please.
Best Peplum 
It is well documented that I have jumpsuit issues (more on myself than anyone else) and adding peplum opens up a whole world of potential concerns, but this Roksanda number (a brand we heart) is beating the odds and it might help that Tatiana Maslany is the one wearing it. The red pumps do clash with the colored waistband, but this is totally working for me.
Best White House Correspondents' Association Dinner
Mixing 70s cool with Old Hollywood glam in Peter Pilotto at the White House Correspondents' Association dinner is Gillian Jacobs showing exactly why she is an "Out of the Box" regular.
Best Ladies on a Ladysuit
Or rather Mae Whitman wears the "Boob Suit" by Rachel Antonoff at a Refinery 29 event and I adore the irreverence of the ensemble. Whitman is killing it with her red lipstick choice and Mamie Gummer's coat skirts bathrobe territory without stepping on the Dude's toes. Excellent boots and jeans pairing.
Best Floral
2015 is the year we said goodbye to TV Ate My Wardrobe style icon April Ludgate, but there is still plenty of Aubrey Plaza sartorial brilliance including this color blast floral Suno mini dress at the Independent Spirit Awards.
Best Stripes
Chevron striped Gucci for Kirsten Dunst and it is 70s inspired without feeling like it is from Peggy Blumquist's wardrobe. Another platonic ideal of an outfit.
Best Sheer
This year has been awash with a lot of bad sheer; turning a good outfit into a scrolldown nightmare. However, there are always exceptions to the rule such as this Valentino starry eyed number and Naomie Harris crushed the Spectre promo tour.
Best Magazine Cover Part 2
Fashion was all about the 70s and I don't think I need to mention again how much I adore the looks from this decade, but this WSJ Carey Mulligan cover/editorial is pretty much the dream. Also more Valentino with this jacket and across the two Out of the Box Best of 2015 posts they are the most featured brand. Good work, Valentino!
Best Black and White
Another year of Kiernan Shipka dressing much better than me and it is hard to believe she only turned 16 last month. This Interview shot captures her fashion cool without a) dressing her older than her age and b) putting her in something she wouldn't actually wear.
Most on Point Dress Part 2
This is still the photo on my phone lockscreen and I can't get enough of Gwendoline Christie in her Captain Phasma infused Giles Deacon dress for the 'Force 4 Fashion' Bloomingdales charity event.
Best Sundance Cool
Jessica Williams is still our favorite Daily Show correspondent and she is also slaying on the Sundance portrait front showing off the vital boots/tights/thick socks combination.
Most Precarious Walk 
Less weather appropriate is Keri Russell in a very snowy/icy New York on her way to The Today Show back in January. I could barely walk in these Alaïa sandals in the best weather conditions and it would very much be a Bambi on ice situation. The rest of the outfit is terrific including the rose covered Victoria Beckham skirt and there are strong coat feelings going on right now. If only it was currently cold enough to wear outerwear like this.
Best Couple
Pushing recent tabloid rumors aside it has been another really strong year for Diane Kruger and Joshua Jackson on the red carpet. This is another occasion of Kruger as the Magical Fashion Unicorn as I'm not sure there are many who could pull off this cutout vintage Roland Mouret ensemble and Joshua Jackson scrubs up nicely at the Veuve Clicquot Polo Classic. Let's hope there is more of this in 2016.
Best TCA Pairing
Pete and Peggy feeeeeelings are happening because of this winter TCA Elisabeth Moss and Vincent Kartheiser moment. I'm so glad the final season of Mad Men addressed their relationship in this manner. Plus more red pumps <3.
Best 'Could be Related' 
It might be the matching luscious brunette locks and similar attire, but Liv Tyler and Margaret Qualley gave off a related to each other vibe at the season 2 premiere of The Leftovers. Now that would be a season 3 twist.
Happy New Year! And here's to many more sartorial highs in 2016.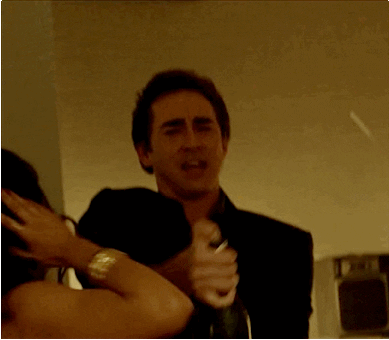 [Source]